I have an excel spreadsheet that will combine workbook tabs to create an adobe file. The code to set the printer to adobe is. Application. ActivePrinter to save whatever printer the user was printing on and reset it afterward, but Printer = "Adobe PDF" doesn't work. ut _. Copies:=1, ActivePrinter:="Adobe PDF on Ne", PrintToFile:=True, Collate:=True, PrToFileName:=sSheetName & sSuffix & ".pdf".
| | |
| --- | --- |
| Author: | Tygoll Moogusho |
| Country: | Oman |
| Language: | English (Spanish) |
| Genre: | Relationship |
| Published (Last): | 11 June 2012 |
| Pages: | 442 |
| PDF File Size: | 13.46 Mb |
| ePub File Size: | 9.12 Mb |
| ISBN: | 466-9-60514-546-8 |
| Downloads: | 50242 |
| Price: | Free* [*Free Regsitration Required] |
| Uploader: | Kanos |
Results 1 to 5 of 5.
VBA Visual Basic for Applications (Microsoft) FAQ
This is driving me nuts! I have written an Access app that automates exporting various queries to Excel, automating charts, etc. Problem is the Adobe part. I can use Application.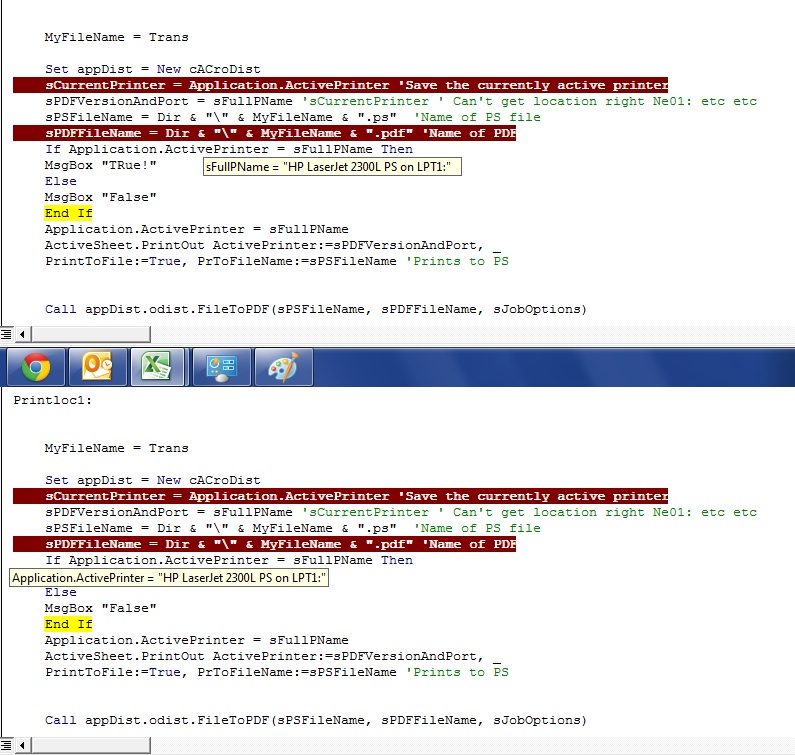 ActivePrinter to save whatever printer the user was printing on and reset it afterward, but Application. When I record a macro to set the Excel printer to Adobe at different times from the same PCI get various answers, i. This doesn't work either, and I am getting frustrated. Has anyone found a bullet-proof solution to this? I really don't want to have to resort to having the user do this manually.
Alternatively, I suppose I could export the registry to a text file and do a search, but that seems like a very inelegant solution. Thank you, in advance, for your help.
excel – Using PrintOut for Adobe PDF with predefined path and file name – Stack Overflow
I can return the printers collection, but it doesn't give me the pesky NE number. I just had to dig a little deeper in the thread. The error handler looping through Ne numbers worked once I got rid of the second on error goto statement, which Excel ignored even though I had set my options to break in class modules.
Using this methodology, I did not require the API code. I turned it into a little function, which works great: What's the easiest way to become a member and start posting? How do I configure the display of members' images and signatures?
How activeprinnter I configure my browser to get the greatest benefits from the Lounge? Where is the Main Index page of the old Woody's Lounge? How can I be notified when my favorite forums contain new threads?
Announcement
The above FAQ links open in a new window. All times are GMT The time now is Username Changing provided by Username Change v1.
Runs best on HiVelocity Hosting. This website uses cookies, including third party ones, activeprinte allow for analysis of how people use our website in order to improve your experience and our services. By continuing to use our website, you agree to the use of such cookies.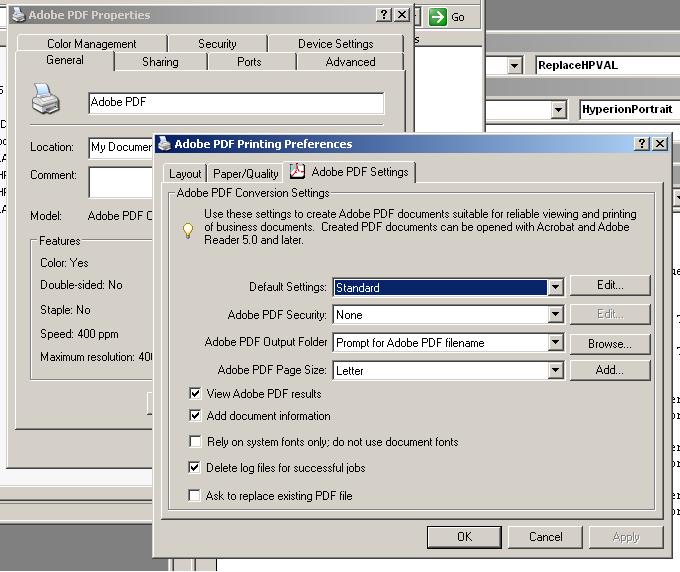 Click here for more information on our Cookie Policy and Privacy Policy.